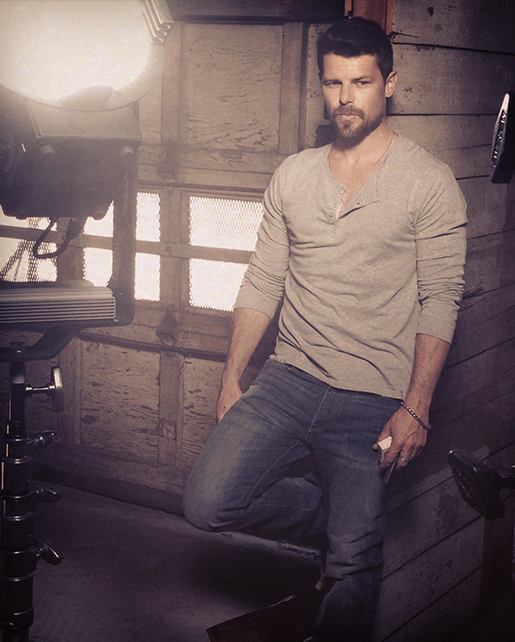 Nathan obtained his first leading role in the award winning film "Australian Rules" screened at Sundance 2002 and earnt him a nomination for Best Actor.
He commenced 2002 shooting a leading role in the American film, Warriors of Virtue 2, in China, and promptly followed that up playing 'Dave' in the Australian comedy Take Away (August release 2003). It was on the completion of playing 'Trig' in his third feature film One Perfect Day (February release 2004) that Nathan received the offer of management in LA, where he spent many months auditioning, before being offered the lead role of 'Brandon' in Under The Radar (July release 2004).
The following year saw Nathan explore vast extremes within his craft by playing the lovable Phillip in the comedy feature, You and Your Stupid Mate (released May 2005) and Ben Mitchell in the box office success, Wolf Creek (screening at Sundance & Cannes 2005 and released world wide Oct-Dec 2005).
Nathan's career continued to grow in 2005 when he was cast opposite Samuel L. Jackson in the New Line Pictures thriller Snakes on a Plane (released 2006), Which opened in 1st place at the box-office in the US and Australia, and completed 2005 by working on the gritty Australian feature West (released 2007).
Nathan filmed his second US feature as the star in Andy Cheng's auto-thriller Redline, which co-stars Eddie Griffin in 2006.
In 2007 Nathan shot Surfer Dude on location in Malibu opposite Matthew McConaughey, Woody Harrelson & Willie Nelson and followed that up with Dying Breed (accepted into the Tribeca film festival 2008), with Leigh Wannell from the Saw trilogy which was filmed in Australia.



Nathan played Malcolm Rennie in Robert Connolly's eagerly awaited feature, Balibo, (released 13th August 2009). Nathan was also involved behind the scenes as the East Timor Unit Director. This is the first time he was credited in creative role on a full length feature. He has followed this up by Producing, Directing and Staring in Message from the CEO. A short film that screened at festivals in 2009.
2010 saw Nathan return to his home in Australia to play Joey in the picturesque feature Summer Coda, he was back in the US the following year for filming on Satellite of Love- shot is Austin Texas playing the lead role of Samuel, he then ventured to Prague in the cold winter to shoot Chernobyl Diaries produced by Oren Peli . Both Satellite of Love and Chernobyl Diaries were released in 2012. He also produced and directed the short film Post Apocalyptic Man starring Thomas Wright and Michael Dorman, it went on to be screened at festivals worldwide. He then worked on the acclaimed Australian feature These Final Hours in the title role of James. It screened at the Directors fortnight in Cannes Film Festival 2014 and Nathan's critically acclaimed performance managed to secure him many Best Actor Nominations including a win at The Spanish Film Festival. He was also seen playing the regular guest role of Jack Dobbs (Diane Kruger's lover) for Season2 of the US Series 'The Bridge'.
2015 will see Nathan commence shooting the lead role of Flynn Carroll, in the US SyFy Series Hunters. Hunters has been developed by "Walking Dead" producer Gale Anne Hurd. He is also currently working on the feature film version of Apocalyptic Man and has written a dramatic TV series about his love of surfing called Coastlines.